'Between the Lines' with Betsy McCaughey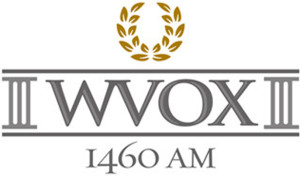 Follow the "Play" links below to listen to Dr. Betsy McCaughey's weekly radio show on WVOX 1460 AM in New York. Then tune every Friday at 11 a.m. EST to catch the show live.
Busy on Fridays? Just check back here for links to the latest shows.
Not near a radio? To download the station's mobile app, click here, or search for "WVOX Radio" in the Apple App Store.
Facebook Friday • May 18, 2012

Betsy opens "Between the Lines" at 11 a.m. EST as Facebook co-founder Mark Zuckerberg rings the bell to the Nasdaq exchange from Menlo Park, signifying the social giant's first day trading as a public company. Zuckerberg is a Westchester, NY, native, home of WVOX. Facebook is set to be the largest tech IPO in history.
Falsehood Friday • May 2, 2012

Mayor Bloomberg and Governor Cuomo fight with the Teacher's Union on the release of teacher's scores throughout New York City. Secretary of State Hillary Clinton tries to justify the Obama administration's seeming disinterest in Israel.
Fighting Words Friday • April 30, 2012

Betsy discusses the American Dream of giving our children and grandchildren a better life. She also exposes the Environmental Protection Agency singling out a grain company in Dallas, Texas.
Female Friday • March 16, 2012

Betsy discusses the Secretary of Health and Human Services including contraception as 'essential benefits' under the Obama health law. She also explains how the essential benefits package will be decided at the discretion of each President's SHHS in the future.